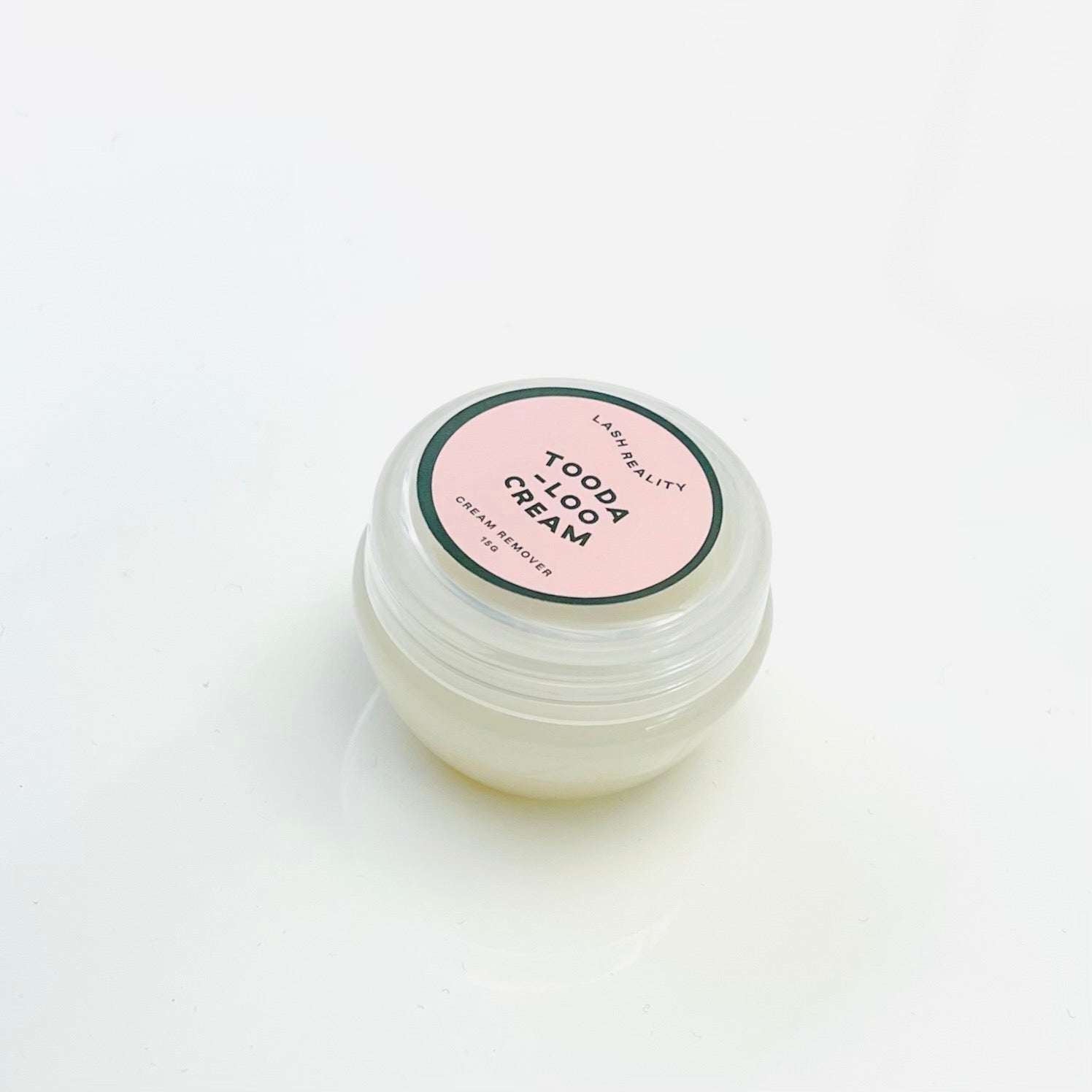 Toodaloo Cream Remover
Cream remover for when it's time to say TOODA-LOO to your eyelash extensions. Odorless, works fast, and comes in 15g tub. 


DIRECTIONS: Apply tape or eyepads as usual before starting removal. Tell your client to keep eyes closed and to let you know if anything is burning or uncomfortable. Removals should be painless. Apply TOODA-LOO to a microswab and begin gently wiping it through the eyelash extensions making sure to coat them. Let sit for 5-10 minutes. Then use tweezers to start going thro lashes, they should slide off the natural lash with ease. If they do not then repeat until they have all been removed. When finished removing make sure to clean off all remaining remover. *for a nice touch give them a lash bath and have a warm cloth ready for them to pat down the eyes.
WARNING: Professional Use ONLY. If contact with eye occurs rinse thoroughly, seek medical attention if needed.